In order to customize the profile, i.e. the data and pictures, for an account, you first need access to the account. If you own a weather station and you do not have access, please contact support via ticket.
When you are logged in, a gear wheel appears next to your profile. Please click on it. In the following context menu, two items are important: "Edit Profile" and "My Account".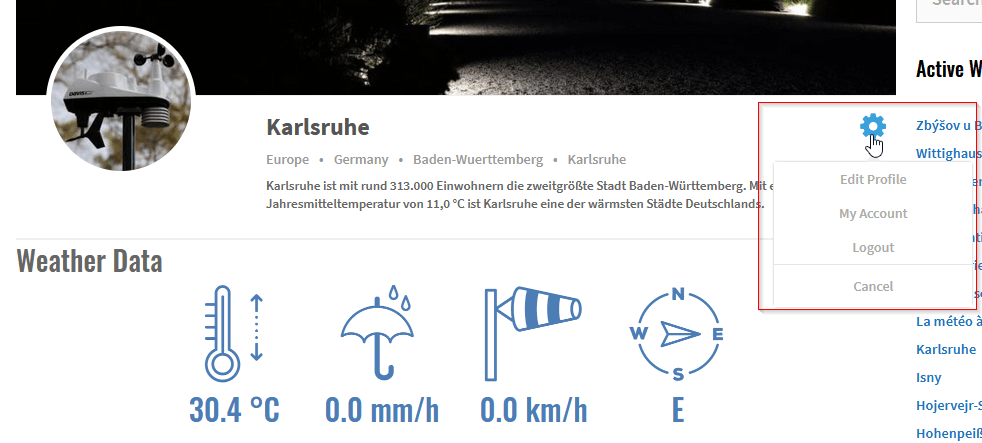 My Account
Here you have the possibility to change your name, your e-mail address and the passoword. To the left of the input fields you will see four icons that provide further options.
Edit Profile
In the upper area you see your photos, which you can change, a short text and a grey check mark. This is very important. With this you save all data of the page. Also the data in the lower tab!
Change photos: It is possible to change the "cover photo" as well as the profile photo. The cover photo must be at least 1.000px wide. You can adjust the cutout (height) yourself.
Short description: Only 180 characters are available in this field. It is intended to write a short description of the place (landscape) where the weather station is located.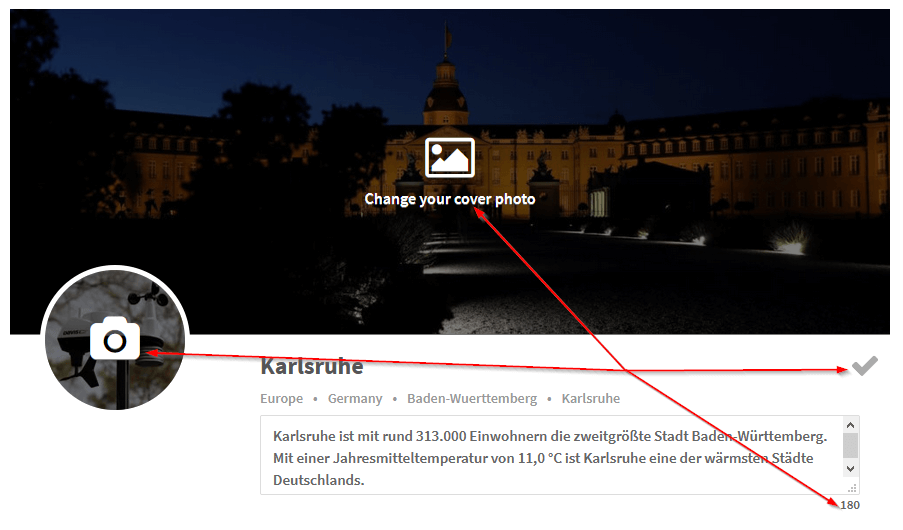 Daten im Tab
About
Here you can enter a station description and determine the geographical location of your weather station. This data affects the classification of your weather station. Therefore, please manage this data carefully.
In the right column you can enter the altitude of your weather station, the year of foundation, a website URL to your website as well as the latitude and longitude. Only if you enter the geocoordinates, a link to openstreetmap will appear in the weather preview, which transfers these data. How to determine your geocoordinates, you can read here.
By clicking the button "Update profile" you can save your data.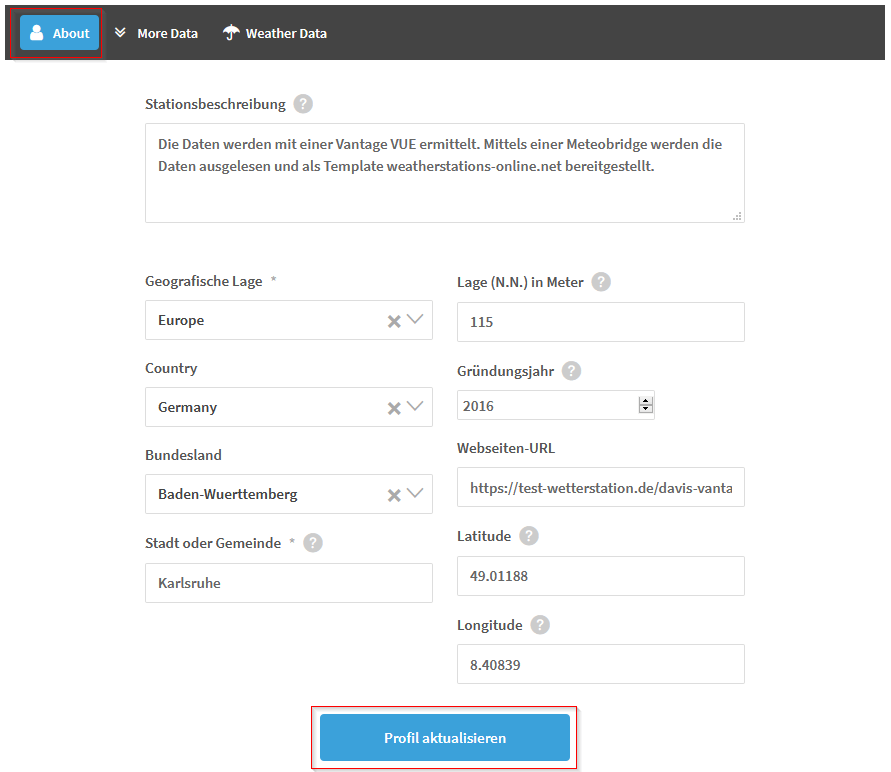 More Data
Please note that this tab is different from the operation. You can only change the data by clicking on the link "Edit Profile" below the tab line.
Here you have the possibility to enter your name, gender, street, postal code and city.

template URL: Here you can enter the URL to the template output of your weather station. Thereby your weather data will appear on your page. You can read more information here.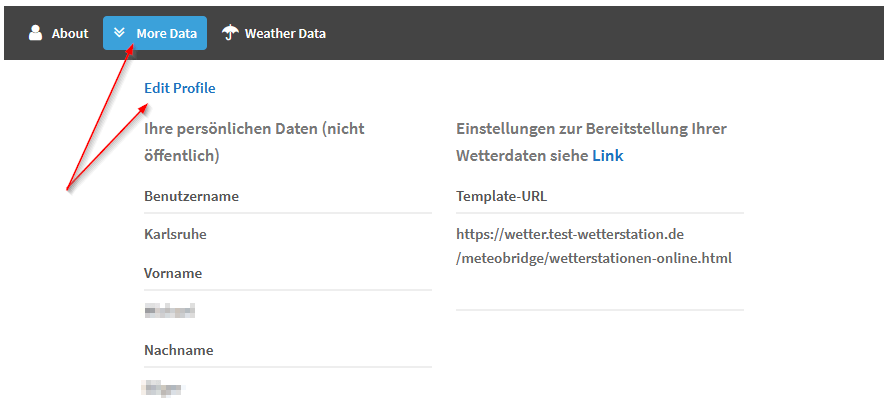 Netatmo-Anbindung: Folgt